by Mari Y. Ridget
Jewelry has been a part of our culture for hundreds of years now. Pendants are no exception. I put together nine of the most popular pendant settings along with a brief description and photo of each. Some misconstrue pendants and necklaces as the same, however, there a few differences between the two., A pendant is a small piece of jewelry that can be attached to a catena and WORN on different parts of your body as an anklet, bracelet, or necklace. A necklace is a jewelry that is worn around the neck ONLY and will usually comprise a metal chain. At times, necklaces also consist of multiple stones linked together on a chain. (example of necklace on left, pendant on right)
Prong Setting. The most common setting; with 4 metal tacks on each of its corners, holding the stone in its place.
Solitaire Setting. A necklace with a single stone, usually a diamond. The stone stands by itself on a chain, typically made of white or yellow gold.
Bezel Setting. An easy way to mount stones on pendants and other jewelry. Unlike the prong setting, the bezel setting surrounds the stone with a metal band.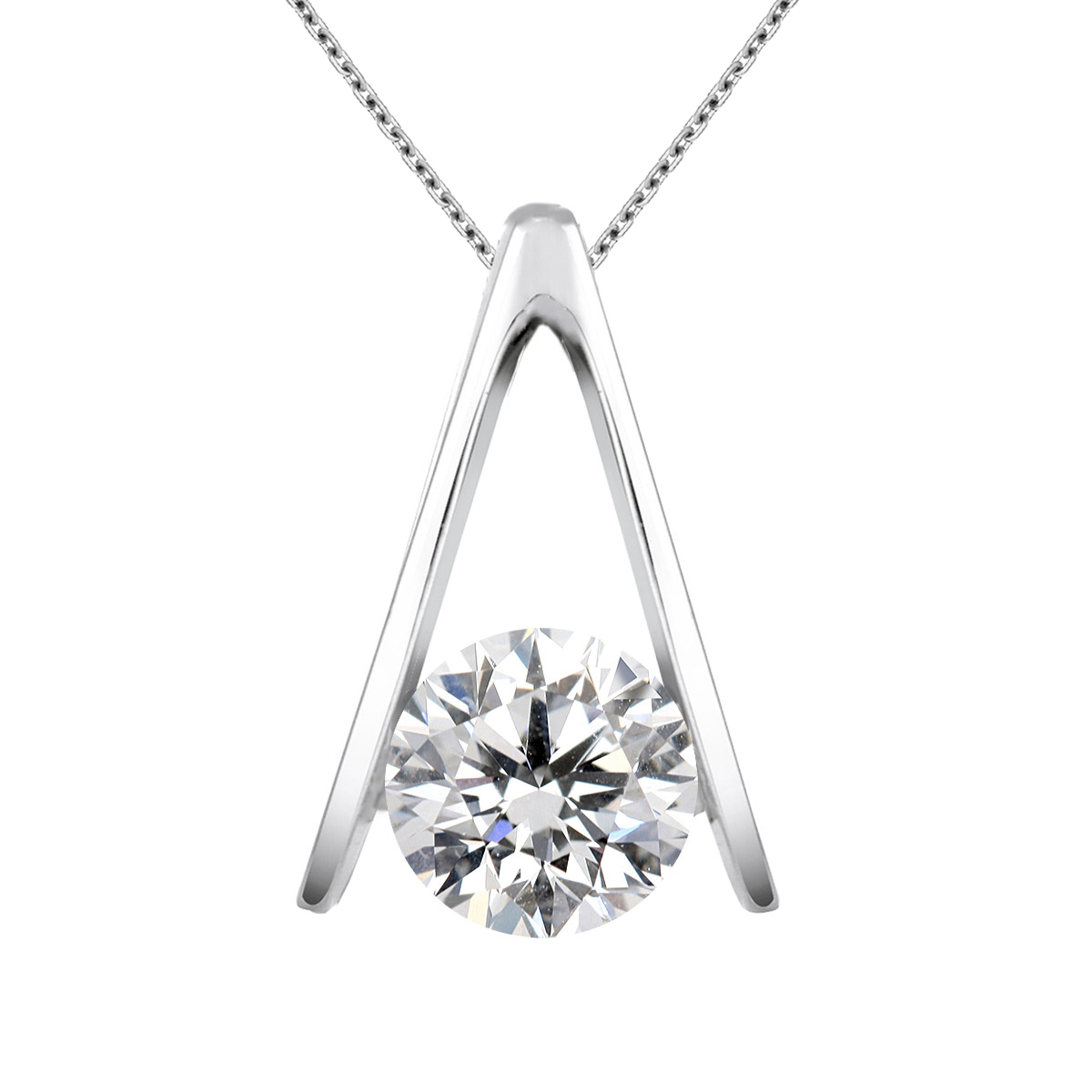 Tension Setting. This refers to where the diamond is held in place with pressure rather than with prongs. The band's metal holds the stone in a tight grasp.
Pave Setting. This is mainly used with diamonds, as the diamonds will shine with brilliance when set. The pave setting is widely popular for rings and pendants alike.
Halo Setting
Bar Setting. A unique setting in which it holds the stone(s) in place. In contrast to prong and bezel setting; (where the stone is held by frames or metal tacks,) the bar setting is held in position by one or two bars erected on either side of the stone.
Cluster Setting. In this setting, groups of small mounted diamonds are clustered together; making an illusion of a large SOLITAIRE diamond. The cluster setting is cost-efficient and a fraction of the price even when the weight is even.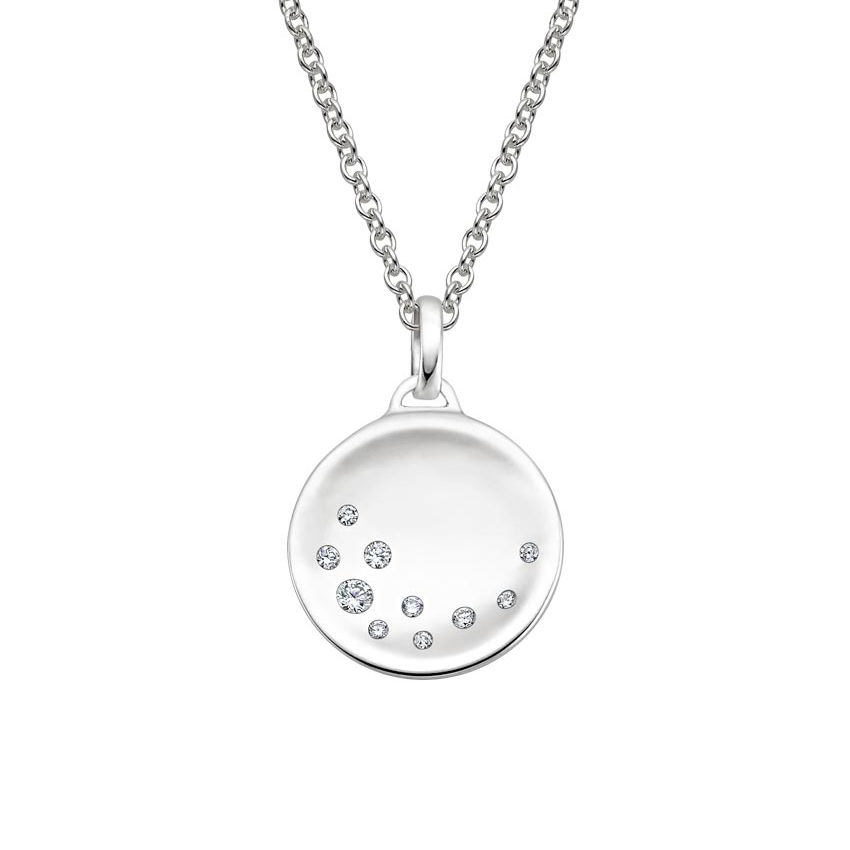 Flush Setting. Not as well-known as the others, the flush setting is one of the most unique and stylish settings there is. It features a metal band with the stones flush against the metal, forming a glossy and glowing design.